Termite Control
Mr Pesty offers a range of Termite services, this section will give you all the information your need to choose which services suits your needs.
Visual Termite Inspections
Pre Purchase Inspections
Termatrac Visual Termite Inspections
Pre Construction Termite Protection

Bayer Kordon® Termite System
Post Construction Termite Protection

Termidor by BASF
Biflex by FMC
Premise by BAYER
Post Construction Termite Baiting and Monitoring System
Termite Services
Visual Termite Inspection
VISUAL Inspection of all accessible areas of the property including but not limited to:
Roof Void
Internal perimeters
Subfloor
Fence lines
Tree within 50m
Garage
Out Buildings
The inspection takes approximately 1 to 1 ½  hours in which a report will be compiled.
Our technicians will go through the findings with you on completion
Our office staff will compile the findings and release a detailed printed report for your records.
Pre Purchase Inspection
A pre purchase inspection is a visual inspection of a property that you are considering purchasing.
Termatrac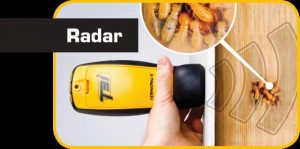 Comprising of a Termite Detection Radar, Remote Thermal Sensor and Moisture Sensor, coupled with Data Storage, Analysis and Presentation, the Termatrac T3i is the most advanced device in the world developed purely to detect, confirm and track the presence of termites. It allows termite inspections and treatments to be completed more accurately.
Pre Construction Termite Protection

For more information follow this link to: Kordon Page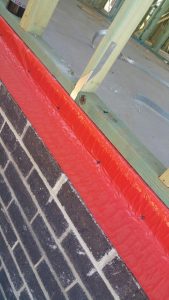 Post Construction Termite Protection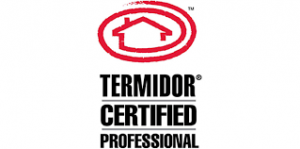 What makes Termidor the best termite treatment?
A crucial advantage Termidor has over many other products is that it doesn't repel termites.
Termites are able to detect the older chemicals in the soil and stay away from them. That means the termites remain active and unaffected, still exploring the area and potentially looking for ways into your home.
Termites can't detect Termidor so, as they continue to forage through the soil, they unknowingly come into contact with Termidor.
Termidor kills termites through contact and ingestion.
Because they can't detect Termidor, termites are not aware of ingesting the product when they eat. They go about their routine activities and will still be killed by contact with Termidor even when they are not feeding.
For more information, click the link below: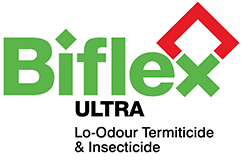 For the protection of structures from subterranean termite damage.
Biflex Ultra-Lo-Odour Termiticide and Insecticide is a cost effective, broad spectrum, long residual, liquid insecticide and termiticide for use as an internal and external treatment of a wide range of pests.
The dual action of Biflex Ultra-Lo-Odour kills and repels subterranean termites making it ideal for long term pre-construction and post-construction termite control and protection. It's unique EC formulation is non-staining, practically odourless, non sensitizing and non-allergenic giving user and client comfort without sacrificing efficiency or longevity.